IATF 16949:2016
What is IATF 16949:2016?
In October 2016 IATF 16949:2016 will be published by IATF and will supersede and replace the current ISO/TS 16949, defining the requirements of a quality management system for organizations in the automotive industry. It will be aligned with and refer to the most recent version of ISO's quality management systems standard, ISO 9001:2015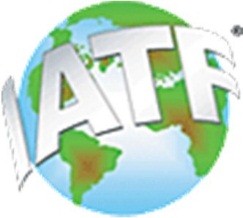 IATF 16949:2016 will fully respect ISO 9001:2015 structure and requirements. IATF 16949:2016 is not a stand-alone quality management standard, but is implemented as a supplement to, and in conjunction with, ISO 9001:2015. The International Automotive Task Force, IATF, has developed its own unique and proprietary registration process and requirements for organization registration, and conducts its own qualifying of certification bodies/registrars and their auditors.
The primary focus of the IATF 16949 standard is the development of a Quality Management System that provides for continual improvement, emphasizing defect prevention and the reduction of variation and waste in the supply chain. The standard, combined with applicable Customer-Specific Requirements (CSR's), define the QMS requirements for automotive production, service and/or accessory parts.
What included in IATF 16949:2016 standard?
ISO 9001:2015 requirements.

Automotive Industry Action Group Requirements (It is called core tools).

SPC - Statistical Process Control.
MSA - Measurement System Analysis
FMEA - Failure Mode and Effects Analysis
PPAP - Production Part Approval Process
APQP - Advanced Product Quality Planning

IATF 16949:2016 requirements.

Customer specific requirements.
Who can apply for ISO 9001?
It can be used by any supplier, large or small, and should be applied throughout the automotive supply chain
IATF Certification Journey:
Visit / understand client requirement.

Offer communication to client.

Offer acceptance and gap analysis.

Kick off meeting with detailed time plan i.e. roadmap.

IATF 16949:2016 awareness Training.

Preparation of quality manual/procedure.

Core tools trainings (SPC, MSA, FMEA, PPAP, APQP).

IATF 16949:2016 internal auditor certification.

Preparation of documented information for all departments.

Conduct internal audit and plan for corrective and preventive action.

Conduct stage-I audit and stage-II audit.

Certification follow-up.
Benefits of IATF 16949 Certification:
Reduction of variation and waste in the supply chain.

Continual improvement focus.

Generates new business opportunities.

Enhancing product quality.

Reduce error / defect.

Reduce the business/ product risk.

Improving overall traceability.

Use fact and data to drive better solution.