ISO 14001:2015 - Environmental Management Systems
What is ISO 14001:2015?
ISO 14001 is an internationally agreed standard that sets out the requirements for an environmental management system. It helps organizations improve their environmental performance through more efficient use of resources and reduction of waste, gaining a competitive advantage and the trust of stakeholders. The ISO 14001 Environmental management system (EMS) refers to the management of an organization's environmental programs in a comprehensive, systematic, planned and documented manner.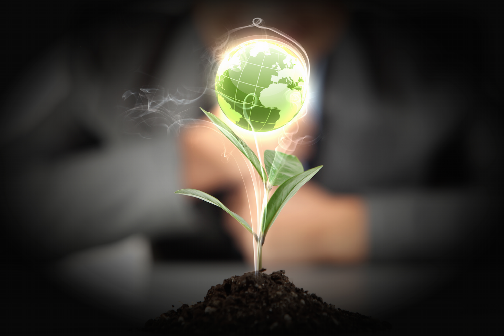 It includes the organizational structure, planning and resources for developing, implementing and maintaining policy for environmental protection. Environmental management systems certification enables an organization to demonstrate its commitment to the environment. The standard provides guidance on how to manage the environmental aspects of your business activities more effectively, while taking into consideration environmental protection, pollution prevention and socio-economic needs.
Increased awareness of sustainable development and production gives environmentally credible companies a competitive edge in national and international markets. A certified Environmental Management System proves that your business is taking active steps to fulfil your environmental responsibilities.
ISO 14001 compliance can also provide your company with a better use of energy and resources, and reduce costs over time. It also assists you to ensure compliance with environmental legislation and reduces the risk of penalties and possible litigation.
Who can apply ISO 14001:2015?
ISO 14001:2015 is applicable to any organization, regardless of size, type and nature, and applies to the environmental aspects of its activities, products and services that the organization determines it can either control or influence considering a life cycle perspective.
Steps to get ISO 14001 Certification:
Visit / understand client requirement.

Offer communication to client.

Offer acceptance and gap analysis.

Kick off meeting with detailed time plan i.e. roadmap.

ISO 14001:2015 awareness Training.

Preparation of quality manual/procedure.

ISO 14001:2015 internal auditor certification.

Preparation of documented information for all departments

Conduct internal audit and plan for corrective and preventive action.

Conduct stage-I audit and stage-II audit.

Certification follow-up.
Benefits of ISO 14001 Certification:
Demonstrate compliance with current and future statutory and regulatory requirements.

Encourage better environmental performance of suppliers by integrating them into the organization's business systems.

Increase leadership involvement and engagement of employees.

Preventing the organization for potential adverse effect of environmental conditions on the organization.