ISO 50001:2011 - Energy management systems
ISO 50001 provides organizations with a structured framework to manage energy such that it can increase energy efficiency, reduce costs and improve energy performance. It is a standard based on the common elements found in all of ISO's management systems standards, assuring a high level of compatibility with ISO 9001 (quality management) and ISO 14001 (environmental management). It integrates energy efficiency into management practices by making better use of existing energy-consuming processes.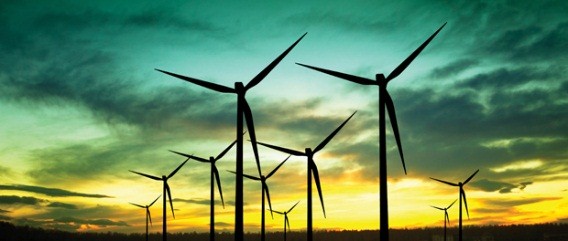 "Energy is critical to organizational operations and can be a major cost to organizations, whatever their activities. An idea can be gained by considering the use of energy through the supply chain of a business, from raw materials through to recycling."
"Individual organizations cannot control energy prices, government policies or the global economy, but they can improve the way they manage energy in the here and now. Improved energy performance can provide rapid benefits for an organization by maximizing the use of its energy sources and energy-related assets, thus reducing both energy cost and consumption. The organization will also make positive contributions toward reducing depletion of energy resources and mitigating worldwide effects of energy use, such as global warming. "ISO 50001:2011 applies to all variables affecting energy performance that can be monitored and influenced by the organization. ISO 50001:2011 does not prescribe specific performance criteria with respect to energy. ISO 50001:2011 has been designed to be used independently, but it can be aligned or integrated with other management systems.
Who can apply for ISO 50001:2011?
The ISO 50001 is applicable to any organization wishing to ensure that it conforms to its stated energy policy and wishing to demonstrate this to others, such conformity being confirmed either by means of self-evaluation and self-declaration of conformity, or by certification of the energy management system by an external organization.
Benefits of ISO 50001 certification
Reduce/manage energy usage and operating costs- An ISO 50001 Energy Management System allows organizations to manage their energy consumption, therefore you shall be reducing energy bills and increasing company savings.

Evaluate the organizational goals, incorporating new energy-efficient technology.

By continually improving the energy-related processes. Continual improvement allows your organization to be at the forefront of energy technology development, and also will keep you on track to meet your objectives. Continual improves also keeps your organization on schedule and allows you to monitor and ensure that minor nonconformities are mitigated before they become major issues.

Reduce greenhouse gas emission when using energy more efficiently. Using new energy technology has the potential to reduce greenhouse gases. Greenhouse gases cause global warming – a sudden rise in temperature which has a negative effect on the environment.

Creating structured methods for identifying energy indicators to reduce the overall cost.

Through the use of 3rd party auditors, energy usage reporting is deemed more reliable by the market.

Create Awareness of Roles in the Workplace.